High Impact Curb Appeal
Gable Decorations are one of the quickest ways to change your home's overall appearance. In fact, Gable Decorations may add more impact per dollar than anything else you can do outside!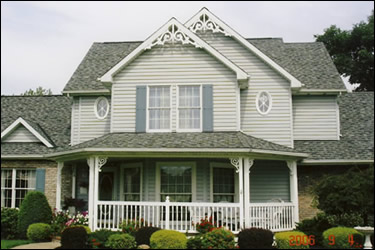 We have a wide variety of designs to suit your house style and personal preference. And, all of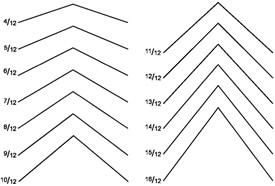 our Gable Decorations except Flying Circle (4208) can be
slightly modified by us (
at no additional charge!)
to fit most roof pitches (slopes).
You can easily determine your roof's pitch using our Pitch Finder.
PVC for Low Maintenance
Due to the weather exposure gables typically receive, please consider Cellular PVC for your Gable Decorations. It's a synthetic wood that will never crack, warp, or rot and is impervious to moisture, salt, and insects! That's perfect for Gable Decorations, since they're difficult to re-paint once installed.

A customer, upon receiving her PVC Gable Decoration, emailed to say, "I sent you an email Saturday stating the Gable [Decoration] was wood, not PVC. The contractor who was putting this up said it was wood. My husband, who is a carpenter, said it is PVC. It just looked and felt so much like wood the contractor could not tell the difference."
--E. McSherley, NJ
Cut Shingles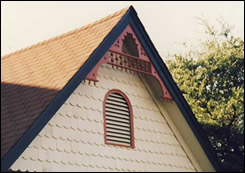 Gables (and dormers) can also be decorated with Fancy Cut Cedar Shingles. Using more than one pattern gives almost limitless design possibilities. (Round Shingles in photo.
)
Running Trim
Better Than Ever...
We just received this series of photos from Steve... What a fine example of restoring architectural authenticity to his family home!

Built in 1905, here's the way the house changed over the years: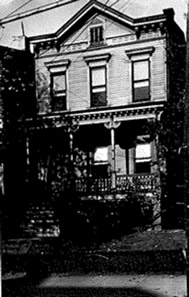 1938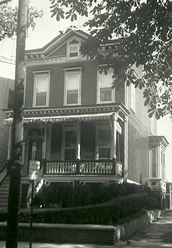 1962
Steve's parents
purchase the home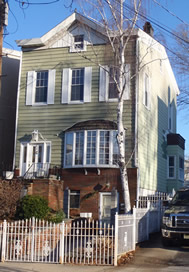 2011
Original architectural details have been replaced by a more modern, colonial look.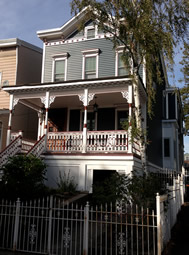 2013
The porch is back!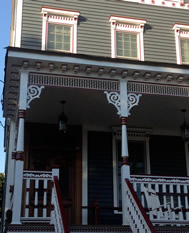 2013 Close-up

"Your products have helped me transform my house back to its original look. Actually, it looks better than it did at the turn of the century." --Steve

Congratulations, Steve,
on a job well done!





We love sharing in your success, so please send us your photos!