Huge Price Reduction!
Our same high quality, solid wood (or PVC) Casings and
Baseboards are now available at much lower prices. Now's
the perfect time to wrap your windows and doors in Casing and your rooms in Baseboard for a polished, traditional look.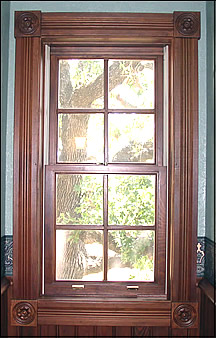 Casing
In addition to being decorative, Casing can conceal gaps between the wall surface and door or window jambs, while also covering most of the jamb for a more finished look.

It can also be used to cover or encase a structural member, such as a post or beam.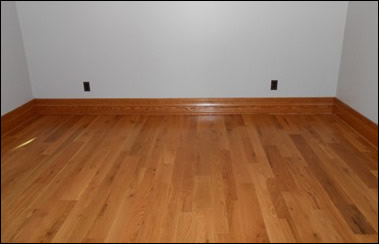 Baseboard
Baseboards are used at the bottom of walls to cover the joint between the wall surface and the floor while also providing additional decoration. They protect walls from kicks, abrasions (a.k.a. the vacuum cleaner!), and furniture, too.
Installation
Our Casing & Baseboard Installation System is extremely easy because no miter cuts are required when you use our Corner Blocks, Base Blocks, and Baseboard Corner Posts! They simplify installation while adding authentic details.
Design Matching
Casing, Baseboard, and Base Block designs match if they have the same 70-series design numbers. You can mix or match designs as you choose, but it's important to properly match sizes, per our Size Matching Chart.

Coming Soon
Our Mouldings are currently available online in 8 wood types plus PVC, but soon we will be offering 11 more wood types! If you need one right now, please inquire.

Browse our new, lower priced Casing & Baseboard!

"Like" us on Facebook!
After you do, please send us a
Facebook message, and we'll reply
with a Coupon Code for

$10 off

your next order.
You can browse previous newsletter editions and read other readers' feedback at our website.
If we can be of further assistance, please let us know. We'd love to help with your projects in any way we can.

The Folks at Vintage Woodworks
More Than Porches...
We love porches, and we help thousands of customers perfect their dream porches every year. But, as the weather turns chilly and much of the country (but definitely where we are in Texas!) starts seeing their first snow, remember we have a vast selection of interior items.

Here are a few of our customers' finished interior projects...